René Schmidt
At this season of social isolation and fear of the Covid-19 pandemic, younger and older readers might want to read something hopeful!! My research into previous epidemics in Canada's history like the Spanish 'Flu, Polio and S.A.R.S. show eventual recovery and more importantly, big improvements in health care as a result of them. Please read those stories from my Canadian Disasters books, yours to download and read at home, for free. These stories are brief and meant just as an overview! For up-to-date and detailed information consult government sources or official medical journals if you have more questions.
René Schmidt is a father, husband, retired teacher and YA author. His four books on Canadian Disasters have sold over 100 000 copies since 1985 and are found in libraries and schools all across Canada. His fiction novel Leaving Fletchville received excellent reviews and is sold in Canada and the USA. He has also written articles for Canadian Living and other publications.
René and Shirley live on 40 acres in Wooler, Ontario. Besides writing and cutting wood, René is a volunteer at a youth centre and active in his church and community. Meet his family.
René and Shirley with Adrian and Daniel (with cat). Adrian has a masonry business in Vancouver and he created the wall behind the family. embrick.ca Dan teaches E.S.L. and has been social isolating in Barcelona, Spain. Shirley and René live in a super-insulated house they built a few years ago.
Below René gives a presentation to students in Etobicoke about professional writing as a career.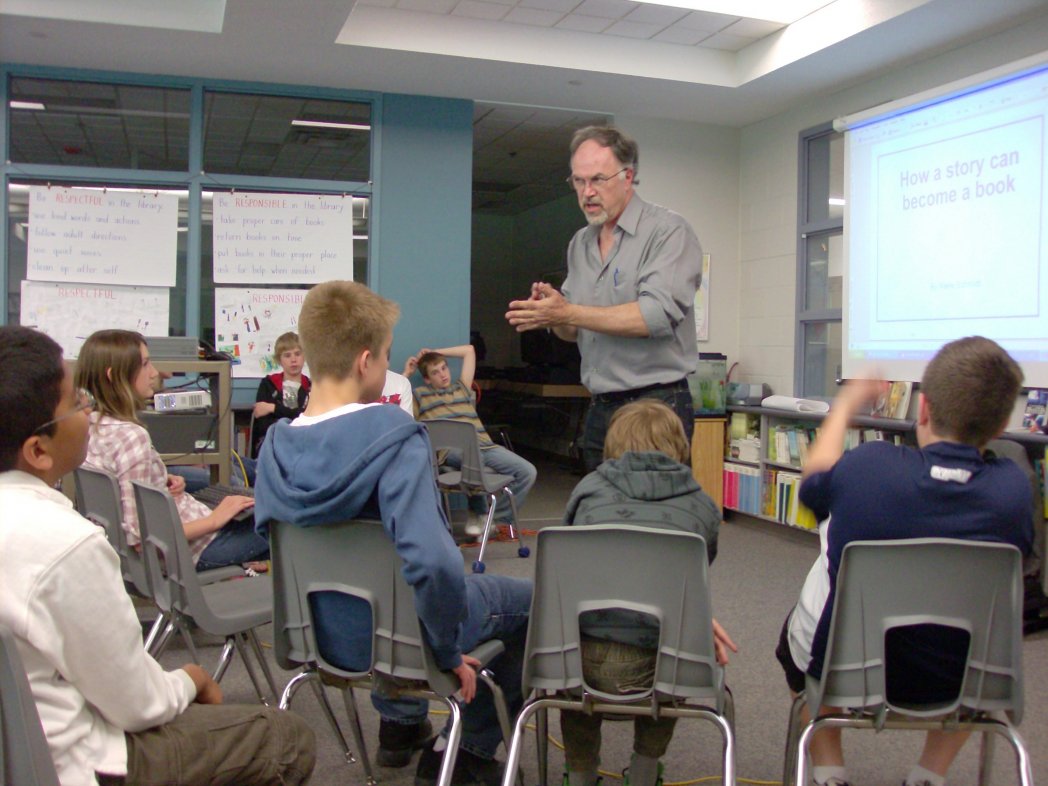 When René worked as a teacher in inner-city schools in Scarborough he was surprised so many students hated reading. When he couldn't find readable and interesting books in the library he began to write his own using the students' names as the main characters. René often introduced historical facts and narratives into his stories to trick reluctant students into learning about Canada.
Below, René is talking to students about the mine disasters and child labour laws in Eastern Canada. In the 1800's boys as young as twelve worked (and died) in the Springhill coal mines.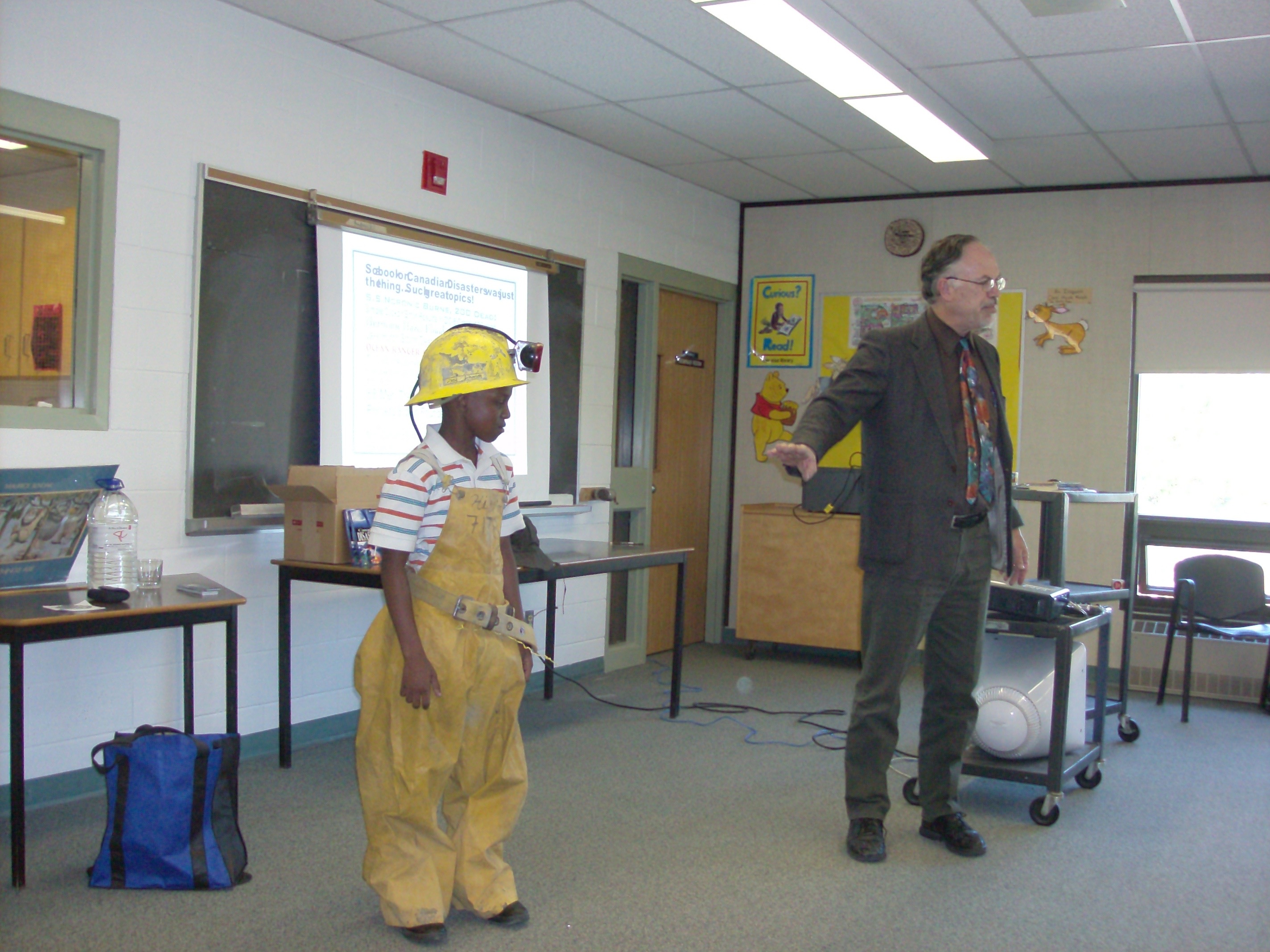 René was a Forest of Reading Red Maple Honour Book winner. He's with fellow prize-winners Ted Staunton, Sigmund Brouwer, Karen Bass, Alma Fullerton, Rebecca Bender, Kari-Lynn Winters, Robert Priest, Adrienne Kress, Rona Rimler Arato, Heather Camlot, Sylvia McNicoll, Rebecca Anderson Bohner, Irene Luxbacher Nadia Hohn and Marsha Skrypuch (who organized the event) an Author's Booking Service event in Milton.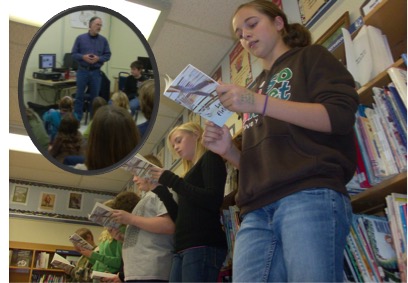 René was given a wonderful book launch at Stockdale P.S., his last school. Kathryn Corbett (now owner of Lighthouse Books in Brighton) organized it and a follow-up visit to the Forest of Trees event in Toronto where students from all over Ontario voted Leaving Fletchville second place overall. Above, former students read their favourite parts from Leaving Fletchville.