After living many years in Toronto, René and Shirley enjoy small town living on 40 acres in Eastern Ontario. They built their snug little home a few years ago.
The 12" thick walls are I.C.F. (foam blocks that stack like LEGO) with solid concrete and rebar inside. It is strong like an old Quebec farmhouse. They hope it will last as long as those marvellous old houses and be useful to many generations in the future.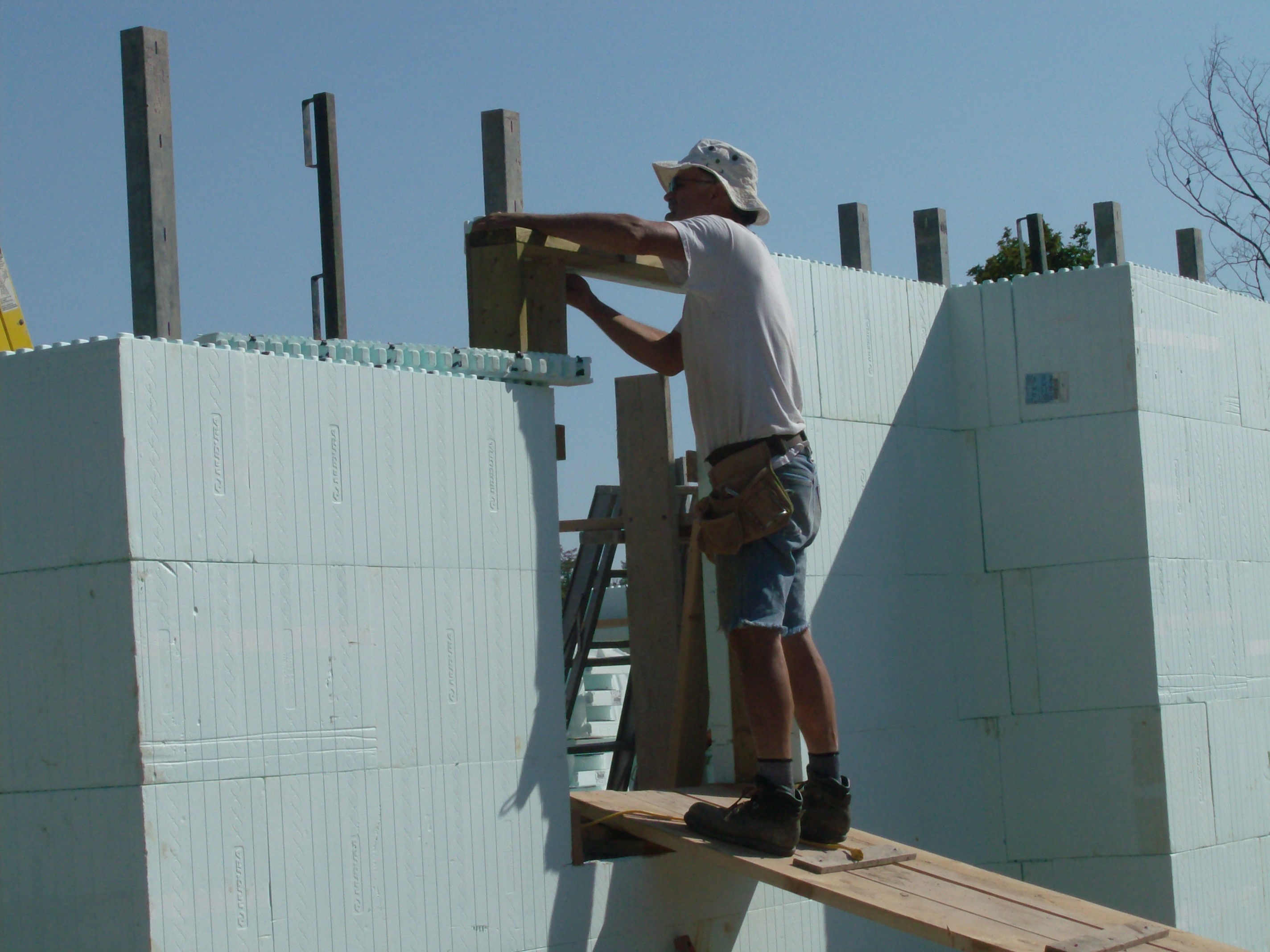 René works on the front wall in 2011. He didn't get much writing done that year, but someday will write about building a house.
The big backyard provides firewood and a great view.
Son Adrian created a beautiful arched wall and René did the trim. (See 'Adrian's Walls') at http://masonryvancouver.ca/#/portfolio
Last year's project was a 'faux woodpile" dividing wall and pine beams in the basement.