René will revise and rewrite everything many times before he dares pitch it to a commercial publisher. Like many authors, he has a drawer full of rejection letters, and yet he has earned good reviews for his books on CBC radio, professional literary and library review publications* and from ordinary readers and fellow writers. Besides books he creates short stories, poetry, ballads, and plays.
* see Professional Reviews page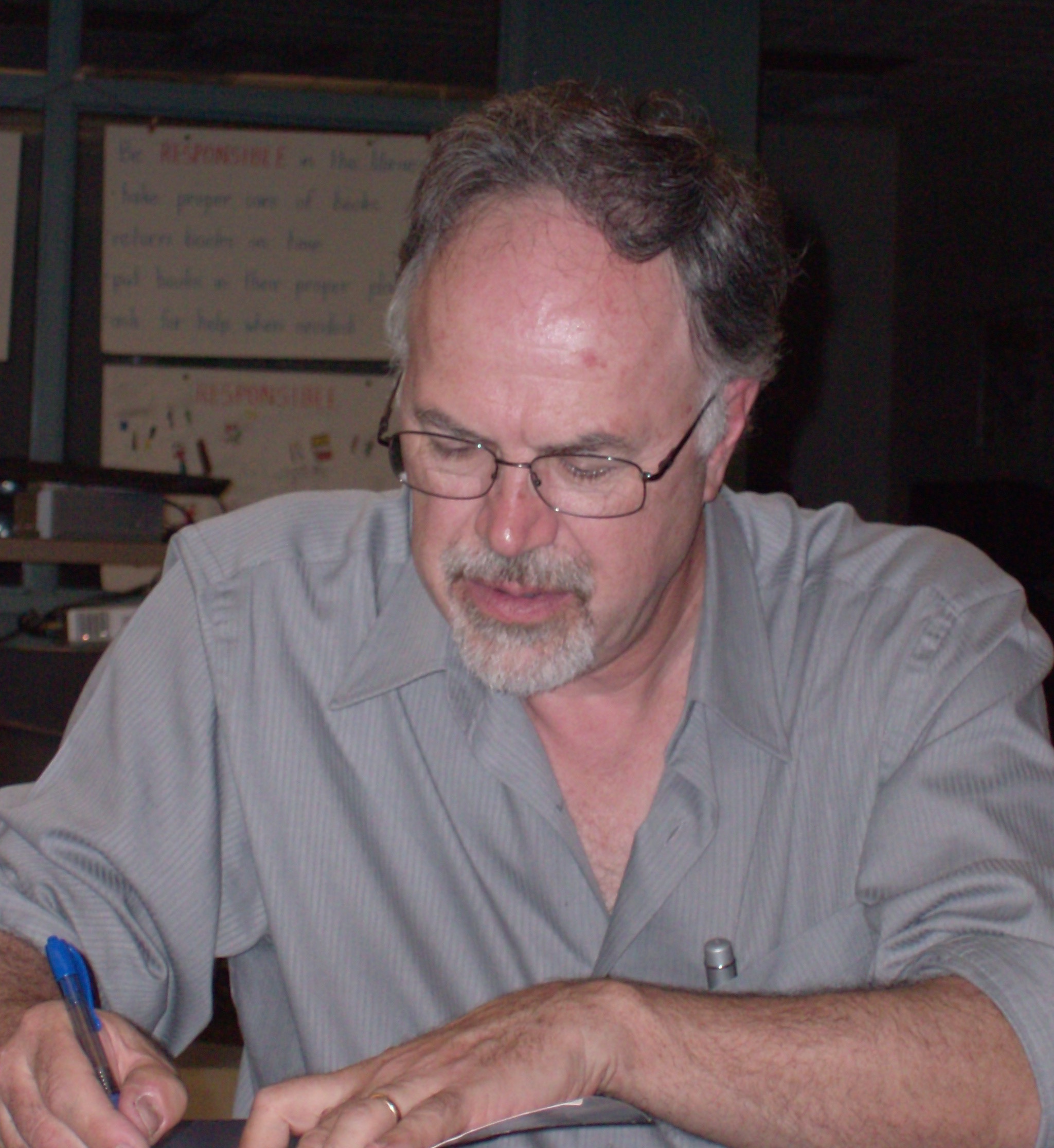 Professional Memberships René is a longstanding member of the Writer's Union of Canada and belongs to The Spirit of The Hills Arts Group of Northumberland County. His award-winning novel qualifies him to be part of the prestigious Author's Booking Service. René sometimes visits schools and libraries to speaks about his books and the art of writing. He has a current police check on file registered with the Toronto District School Board and Author's Booking Service. See the Contact René page for booking him.
Education René Schmidt attended public and high schools in Ontario and Illinois. He studied Theatre Performance at Ryerson and graduated from York University with an Honours B.A. and a B.Ed. degree. René auditioned to enter the exclusive Creative Writing program at York University where he was taught by Canadian authors Clark Blaise, Mavor Moore, Matthew Corrigan, Sheldon Rosen, and Tim Wynne-Jones. He sold his first piece of writing for $400 in 1980. René taught school for twenty-seven years in Scarborough and Northumberland County.
Personal Life René was born in Zaandam Holland in 1954 and immigrated to Canada with his family in 1957. His brothers remember he was usually on another planet; day-dreaming and making up stories in his head. His teachers noticed that too. After high school René spent four years travelling by bicycle, truck and motorcycle and doing a variety of jobs including underground mine-worker, construction labourer, truck driver, upholsterer, and taxi-driver before returning to University. Once René enrolled as a merchant marine trainee just to "get the smell of the place" working on a freighter on the Great Lakes. René married Shirley in 1985 and they have two sons; Adrian and Daniel. René retired from teaching in 2009 and has since been director of a youth drop-in centre and a Drama teacher at a local high school. René continues to write.
On Writing René has a love-hate relationship with writing. He loves to write, but hates getting stuck with a dead-end plot or an unmotivated character. He loves when a story is finished, but seldom feels his stories are finished. Pitching a new story for possible publication is hard because rejection is painful. "It's like sending your kid off to school and the teachers call him ugly - the story is part of you - your creation - and it burns to have it rejected." Still,in René's filing cabinet, Rejection Letters are next to Reviews - and luckily he gets good reviews...
Book Themes René's novel Leaving Fletchville is based on a true story of a responsible youth taking care of siblings in the absence of parents and deceiving others to do so, told through the eyes of the school 'bully' who really isn't a bully at all. It's about good character. The novel also describes neglect and racism he witnessed in schools. René likes ordinary heroes who achieve honourable goals despite adversity.
René is a Canadian History buff. This began when he started spending time in libraries and public archives, including Ottawa's National Archives, unearthing forgotten stories. For every edition of Canadian Disasters he got his students to help in research or proof-reading. Some of them became hooked and began researching for themselves. René has a lot of unpublished material and research in his filing cabinet and would love to hear from readers, eye-witnesses and researchers to learn more.
René contributes on line to Quora.com (but not the rude stuff). He answers questions on teaching and has passed a million views and 54 000 up-votes to date. See https://www.quora.com/profile/Rene-Schmidt-4