René says: I always wanted to write a book. Whenever I had an unusual adventure or a strange experience or a heartbreak I wanted to write about it and make people laugh, or cry or whatever. For years I kept that dream to myself. In my second year at York U. I was discouraged and ready to quit until a friend dared me to apply to the honours degree Creative Writing program. They only accepted a handful of students each year. I submitted a poem, a scene in a play and a short story about a murder in a mine I had worked in and got accepted! It meant doing an extra year of university but it was worth the opportunity to learn from award-winning authors. Work and travel gave me lots of stories to write about but I had to learn to edit down to the type of quality that makes a story something a publisher will pay for. After graduating I tried to sell my first fiction novel but kept getting rejections. Life as a vagabond writer doesn't pay very well so eventually, to pay my rent and student loans, I began teaching. In 1985 I was blessed to be in the right place at the right time to get my first professional publishing contract. Scholastic Canada offered me a contract to write a book about Canadian Disasters. My $500 advance made me feel like a king because Scholastic rarely takes a chance on unknown writers. In those pre-Internet days I read stacks of books and visited libraries and city and provincial and national archives. I bribed my students to 'test-drive' the draft stories and if they could read them and stay interested that story was a "keeper" and I would type the final draft on the school secretary's IBM Selectric after she left work. Canadian Disasters* sold very well. After the first print-run of 15 000 copies it was reprinted twice more, eventually selling 57 000 copies. More editions followed in 1999, 2006 and 2013. Despite this early success, I still get rejections when I send manuscripts to publishers. My book Leaving Fletchville* got five or six rejections before ORCA publishers accepted it in 2008, but I was very happy to finally break into the world of Y.A. fiction. I still write short stories, poetry, ballads, and plays.
* see Professional Reviews page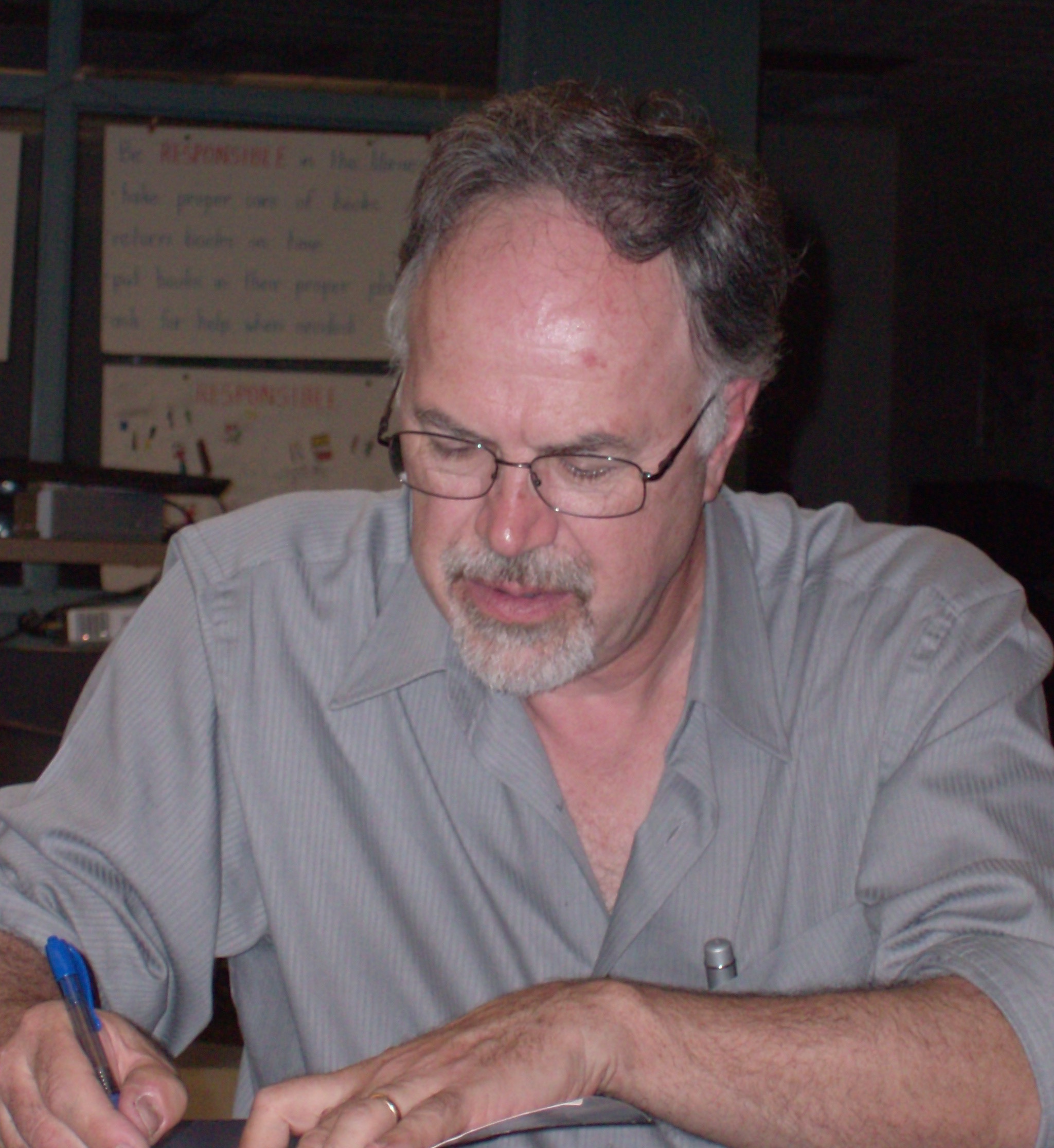 Professional Memberships René is a member of the Writer's Union of Canada, and as an award-winner, he belongs to the Author's Booking Service for school and library visits. He has a current police check on file with the Toronto District School Board. See the Contact René page for bookings.
Education René attended public and high schools in Ontario and Illinois. He studied Theatre Performance at Ryerson and graduated from York University with an Honours B.A. and a B.Ed. degree. René completed the exclusive Creative Writing program where he was taught by Canadian authors Clark Blaise, Mavor Moore, Matthew Corrigan, Sheldon Rosen, and Tim Wynne-Jones. He sold his first piece of writing in 1980. René taught school for twenty-seven years in Scarborough and Northumberland County, teaching Intermediate grades as well as being a Reading Specialist, Spec. Ed. Behavioural Teacher, S.E.R.T., and Science and Technology. He was a frequent presenter at the IDEAS conference in Kingston on topics of Science and Technology, Fletchville Math programs and Improvisation Drama.
Personal Life René was born in Zaandam Holland in 1954 and immigrated to Canada in 1957. His family remembers him as a day-dreamer. After high school René spent four years travelling and working as an underground mine-worker, construction labourer, truck driver, upholsterer, and taxi-driver. René was also a 'deck cadet', working on a freighter on the Great Lakes just to "get the smell of the place" so he could write about it later on. René and Shirley married in 1985 and have two sons; Adrian and Daniel. René retired from teaching in 2009 and has since been director of a youth drop-in centre and briefly a Drama teacher at a local high school.
René's award-winning novel Leaving Fletchville is based on a true story of an underage boy taking care of his siblings in the absence of parents. He has to lie to authorities to succeed. The narrator of the story is considered to be the 'school bully' but is actually a protector. Leaving Fletchville is about character, fatherhood, neglect and racism.
René loves Canadian History. He has spent many hours in libraries and public archives, such as Ottawa's National Archives, to unearth forgotten stories. For every edition of Canadian Disasters he involved his students in research and proof-reading and some of them began researching for themselves.
Please Make Contact If you are an eye-witness or a relative of someone involved in an event written about in Canadian Disasters, or just an interested reader, René would love to hear from you.