René Schmidt's school visits are flexible and can be aligned to your curriculum, student's needs, and audience size.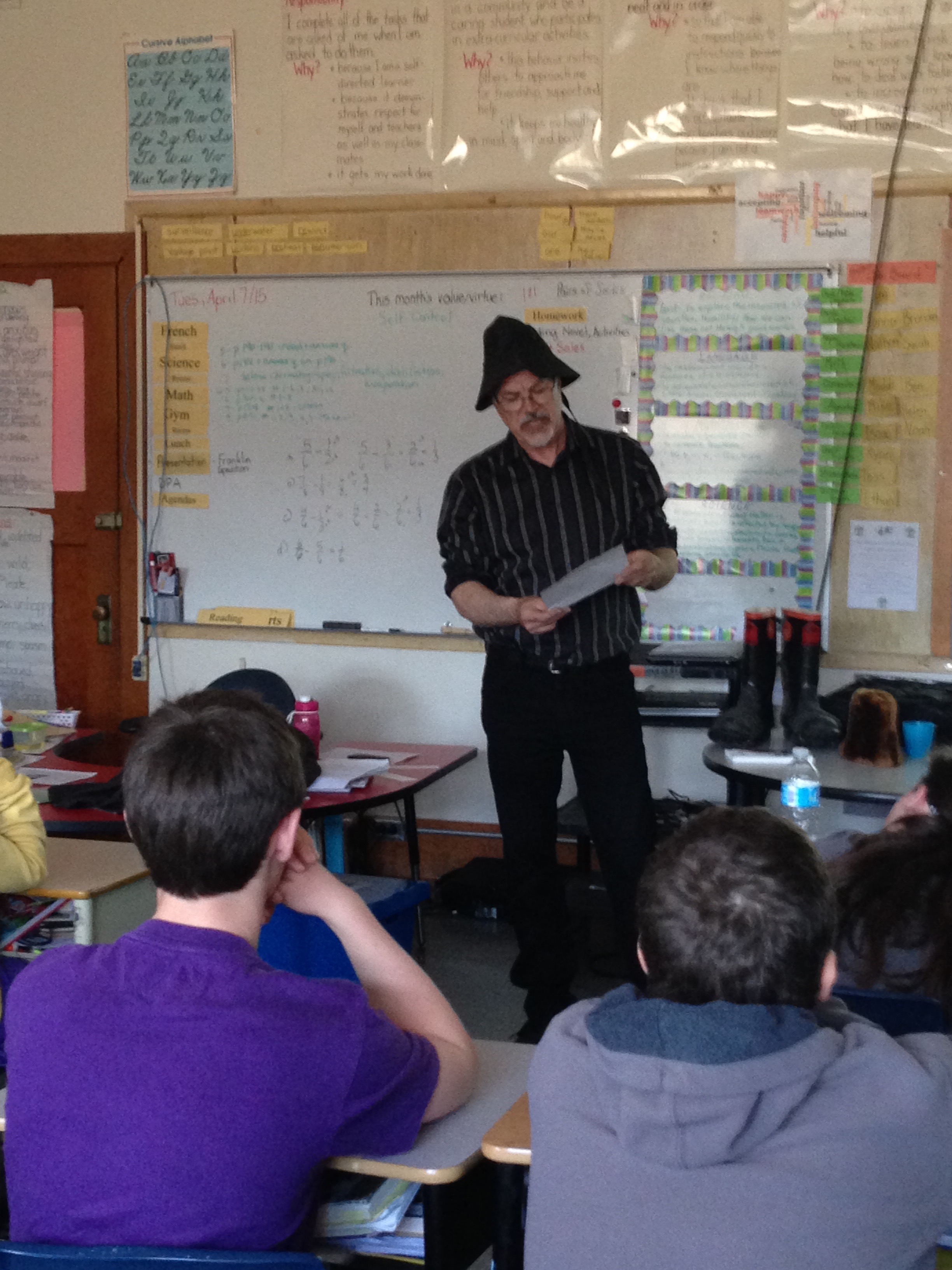 For example this is what René offered to Lambton Kingsway Junior Middle School, T. D.S.B. in November for four sessions.
Combining the theme of Science for Science Week, René offered the following sessions as possibilities. The teachers chose #1, 2, and 4 (done twice)
1) MINING Mining ghost story (a scary ghost story from working underground) followed by reading(s) from mine disaster stories such as Springhill – Disaster & Miracle Rescue along with demonstration of real mining gear, discussion on child labour laws and safety regulations. Q. & A. (50-65 minutes)
2) DISASTERS AT SEA Reading from his ballad poem on the Great Lakes storm of 1913 (think of Edmund Fitzgerald sinking X 8 and 22 more ships wrecked) followed by reading from one of Canada's worst sea disasters: Empress of Ireland (sunk in 14 minutes), RMS Titanic, Edmund Fitzgerald, USS Truxtun & Pollux wrecks in Newfoundland. Discussion on ship safety, authority and Law of the Sea, Racism, Q.& A. (60 - 80 minutes) René spent a few weeks on a lake freighter (to get the 'smell of the place') and adds this description to his presentations.
3) FRANKLIN EXPEDITION Power Point presentation on Franklin's Lost Expedition and the most recent finds on HMS Erebus and HMS Terror. Discussion on colonialism, exploration disasters and accuracy of Inuit oral history. Gross pictures of exhumed bodies, etc. Q.& A. (60- 70 minutes) René has done a lot of research on the current Franklin discoveries.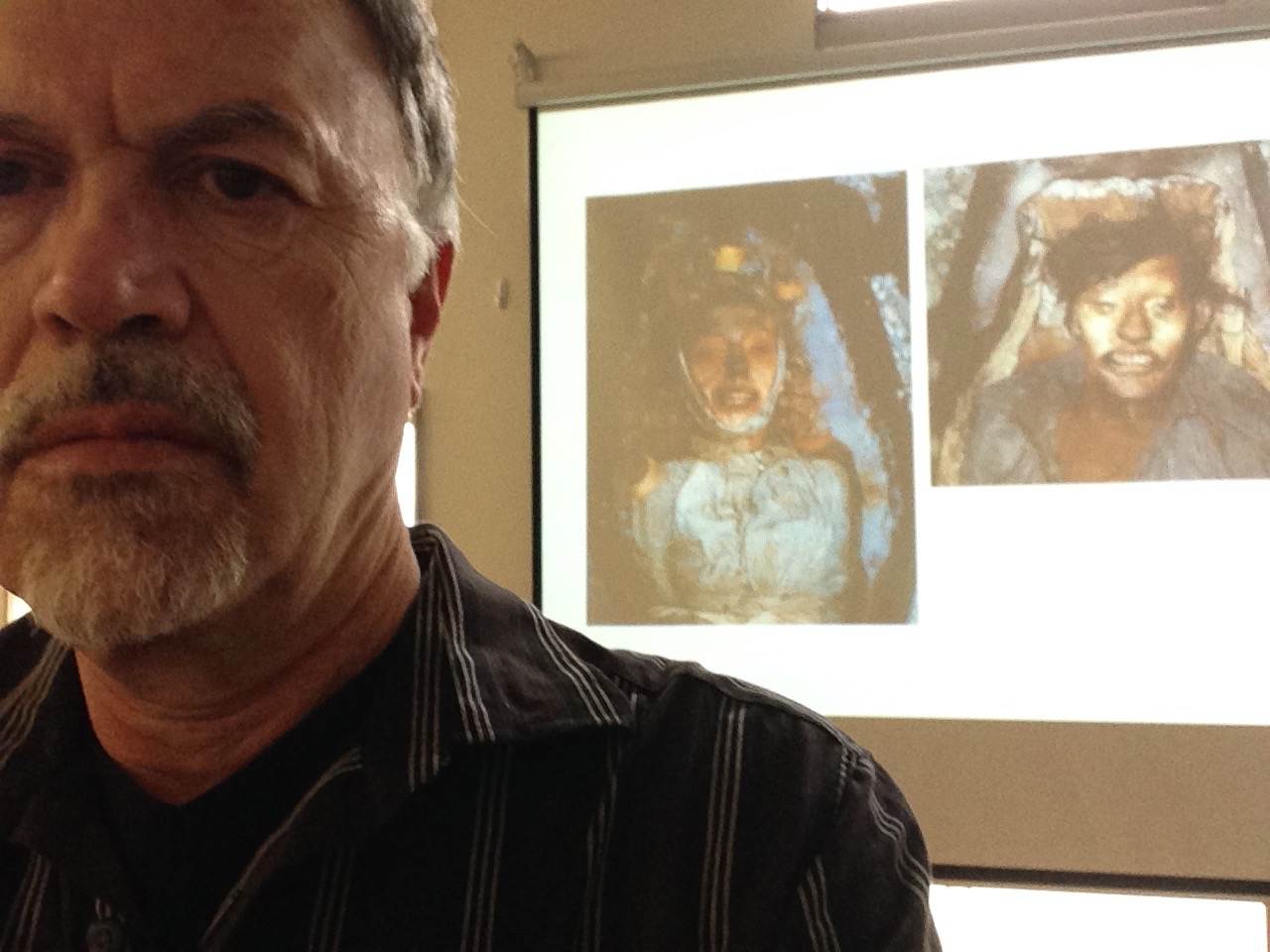 4) SCIENCE IGNORED PowerPoint preview of some of Canada's most amazing (and forgotten) stories with emphasis on how Science was sometimes ignored, or proved right, or furthered, because of tragic events. Readings from Quebec Bridge Collapse, Ocean Ranger, various passenger jet crashes, Q.&A.
5) LEAVING FLETCHVILLE Reading of excerpts and discussion from Leaving Fletchville, Topics of bullying, racism, fatherhood, responsibility and loyalty. Q.& A. (60 minutes)
5a) BONUS for teachers, a possible presentation after school on Fletchville Mathematics unit, a do-able, curriculum friendly math & cross-curriculum program for Junior / Intermediate grades. Free. (50-60 minutes)
6) BONUS: AUTHORSHIP and CREATIVE WRITING lunchtime SEMINAR for students (or staff) who are serious about pursuing a career in writing. René talks about the value of Creative Writing programs and what they can (and cannot) do for your writing. (20-30 minutes)