René was born into a family that moved around a lot. He got the bug early and enjoyed travelling and trying a lot of different jobs when he was single. He wasn't particularly good at any of them but he took detailed notes on the experiences, guessing they would be useful to him later. In 1973 René worked underground in Thompson, Manitoba for six months on a gunite crew. 'Gunite' or 'shot-crete' is cement sprayed on surfaces to strengthen them and seal mine drifts and work stations. The work was dirty but paid well. Below Rene and his friend George enjoy a break for lunch. The walls behind them are sealed with tar and painted with reflective paint.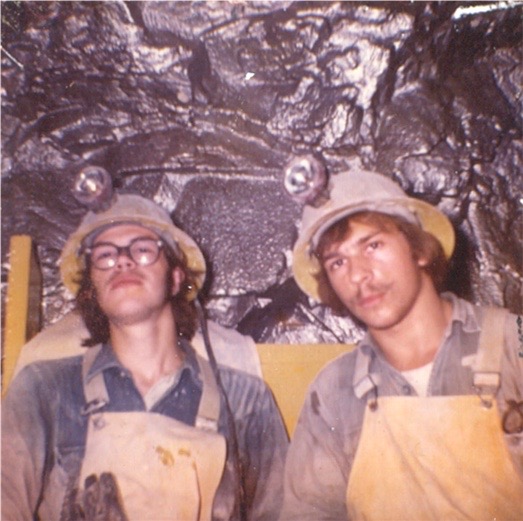 From 1974 other jobs were doing steel construction in Amsterdam, factory labour, maintenance at the Stratford Festival Theatre, truck driving, cleaning swimming pools and taxi driving.
In 1976 he went back underground for a few more months... When they started offering 'free chest X-rays' every half year he decided it was time to find cleaner work.
York University had an excellent writing program led by award-winning authors like Clark Blaise, Michael Ondaatje, Mavor Moore, Matthew Corrigan and Sheldon Rosen. Submitting his descriptive stories set in mines and factories Rene was accepted into the exclusive program. After graduating René began working on his 'great Canadian novel' and felt he needed to draw on more settings for his characters. He spent time on the M.V. Tadoussac so he could describe the "smell of the place" of a large modern freight ship. Years later those sensory details helped him write about Canada's many ship disasters.
René took a gross human anatomy class while at York, both to understand how the body fits together and to overcome a fear of dead bodies. He and his classmates examined human cadavers and he will claim this was the single best course he ever took. As a young teacher he moulded and fired a human skeleton out of clay for his students. A few years later he and his sons wired together a deer skeleton as a teaching aid for health and biology.
Below: His students named this young male deer "Bambi".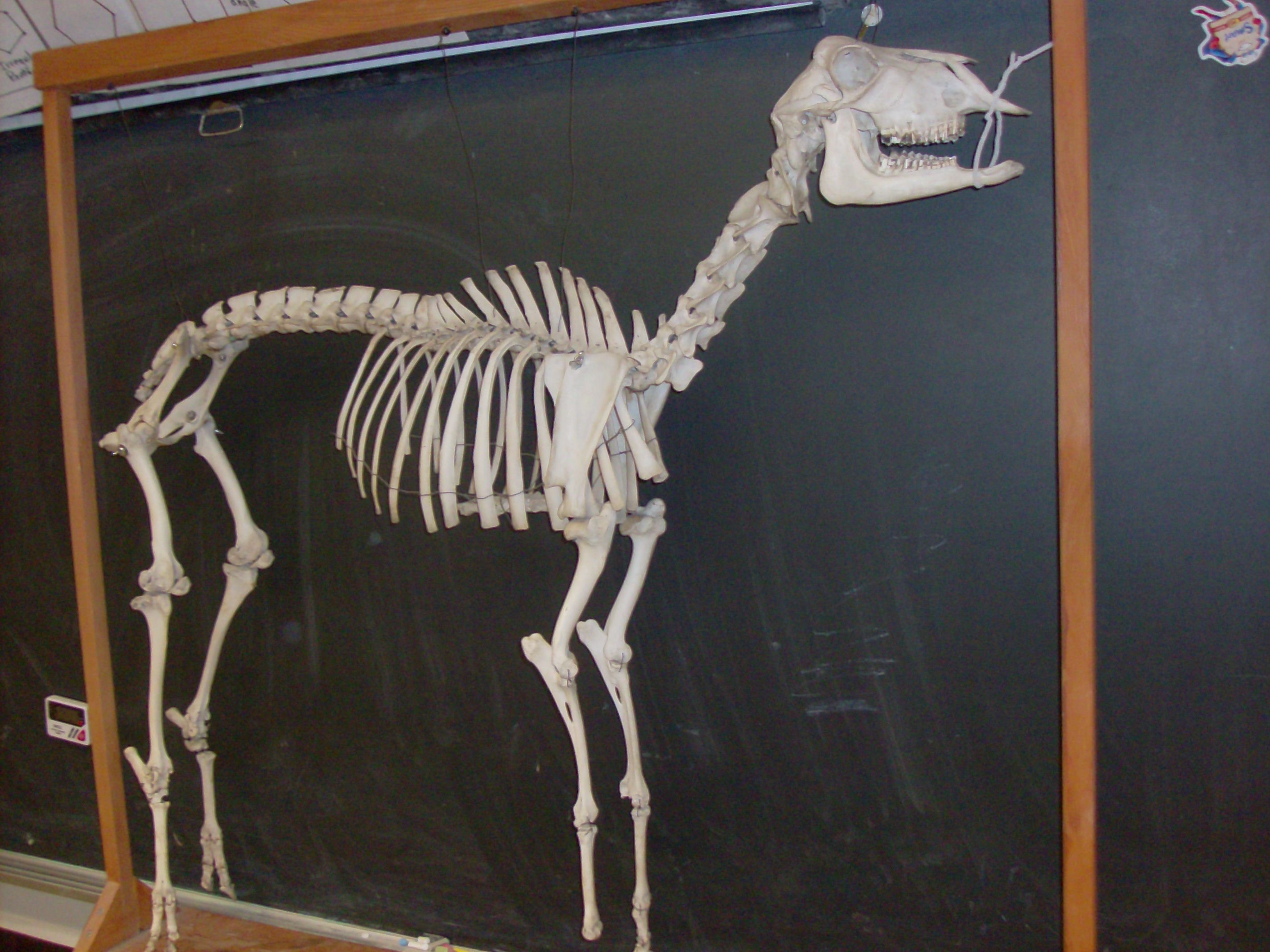 René credits his grade seven art teacher, Harry Hunkin, with his appreciation of modern art. Harry demonstrated with his many projects that 'art' is not just drawing pretty pictures. Years later working as the Art teacher at Harry's school, René decided to 'pay it forward' again and constructed numerous projects with his students, trying to open up their imaginations in the same way.
When René realized he had never seen a plaid car before, he decided to paint his 1967 VW Type Three into a Barclay Tartan.
And because that paint job was way too bright he changed it to a more sedate Black Watch tartan. Some Scarborough students still remember "Mr. Plaid Car".
His cars are more normal now.